Meet Andy Chase
January 20, 2019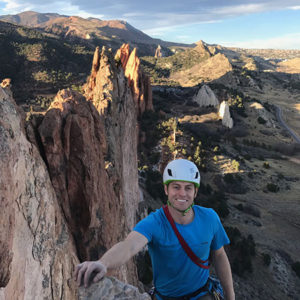 Andy Chase, Investigator, joined ILG in February 2018 and hasn't looked back.  The year has provided him the opportunity to jump in on a variety of investigative and workplace issues from the Colorado Legislative Workplace Project, workplace misconduct investigations spanning theft, harassment and discrimination to investigations of Title IX complaints.  Andy's superb analytical and writing skills provides clients premier analysis and reports they can count on.
Andy started his career, after graduating cum laude from the William Mitchell College of Law in St. Paul Minnesota, as a Plaintiff attorney representing employees in class and collective action litigation involving violations of federal and state laws overtime pay, minimum wages and breach of contract. His next role allowed him to represent employers in all aspects of labor and employment litigation, administrative proceedings and alternate dispute resolution.  Andy's work on both the plaintiff- and defense-side of the aisle provides him with a unique perspective in his role conducting impartial workplace investigation.
Andy brings a great perspective to the ILG team and is eager to support projects, community activities, and has been designated our honorary Director of IT because of his technical acumen.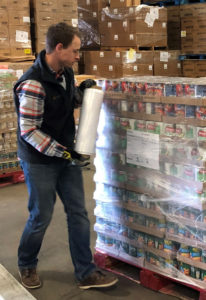 Andy volunteering at the Food Bank of the Rockies
A native Minnesotan, Andy grew up in the great outdoors, something that drew him to Colorado.  When not working on our client's most important issues, you can usually find him investigating the mountains, dangling by his fingertips from some blank rockface high off the ground.  Next time you're in Boulder hiking the flatirons, look up and you might see Andy.
"I love that workplace and Title IX investigations allow me to analyze issues and help clients in creative and engaging ways.  Every investigation is different and presents its own unique challenges.  I'm grateful to be at ILG and to work with so many talented people."  Andy Chase